Connect 2020 is Suicide Prevention Australia's new monthly webinar series. Each webinar brings together leaders from across the sector sharing ideas to achieve our vision of a world without suicide.
Connect 2020 is a unique opportunity to connect and learn from those in the mental health and suicide prevention sector.
Connect 2020 will explore a range of key topics from mental health in the workplace to mens' health, carers and postvention.
Join our mailing list to receive regular updates about the series. 
Click here to register for the first webinar (details below). 
Connect in the workplace: mental health and the workplace of the future
Following on from World Day for Safety and Mental Health at Work, Suicide Prevention Australia is pleased to present the first of our Connect 2020 webinars.
The workplace has evolved significantly over the years. It's well known that protective factors for suicide prevention can start in the workplace, and that the social determinants of risk are often identifiable at an early stage through workplace activity.
While we are managing in the moment, we need to be forging ahead into the future.
What are some of the benefits of a new environment? What are some of the challenges we are facing? Most importantly, how can we be prepared while we are living in the moment?
Lucinda Brogden AM will discuss some broad concepts of workplace mental health, and an expert panel of speakers will follow with a focus on preparing for the future.
Key topics: 
How do we increase mental health awareness in the workplace, and what are the challenges and opportunities for mental health at work?
How can you help to support your staff with a strong business focus on mental health awareness?
A trauma informed perspective on the mental health impacts of a changing workforce
What does youth suicide prevention look like in the digital age?
Date: Tuesday 05 May 2020
Time: 10.30am – 12.30pm AEST (Sydney time)
Where: Online – join us via your computer or tablet
Cost: $30 members/$60 non-members
Registration: click here to register
Interested in hearing about our future webinars? Click here to join our Connect 2020 mailing list. 
Speakers
Lucy Brogden AM
Lucy has a strong commitment to helping others.  Her primary areas of focus are issues facing women and girls, and mental health and wellbeing, particularly in the workplace.  She takes an evidence based approach to problem solving and social investment.
Lucy has more than 25 years' commercial experience with companies including Macquarie Group and Ernst & Young, working in accounting, finance and organisational psychology. Specifically, Lucy has worked in trusted advisory roles with some of Australia's leading CEO's, Managing Partners, Ministers and Chairs.  In 2015, Lucy was named as one of the 100 Women of Influence in Australia.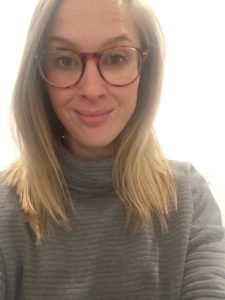 Kadi Fletcher
Kadi Fletcher is Employee Wellbeing and Health Solutions Partner at Hydro Tasmania, striving to improve the health and wellbeing of staff through proactive preventative support with an increased focus on mental health awareness at Hydro Tasmania.
Hydro Tasmania won the 2018 Best Practice in Workplace Tasmanian LiFE Award for their program 'A New Mindset', which is an initiative to increase mental health and wellbeing knowledge and literacy, reduce stigma, encourage seeking help early and increase suicide awareness.
Dr Angela Nicholas
Dr Angela Nicholas is a Research Fellow in the Centre for Mental Health, Melbourne School of Population and Global Health. She is also a PhD Candidate.
Angela's PhD research focuses on the helping responses of community members to family and friends at risk of suicide. In her work at the Centre for Mental Health and as a former Senior Evaluation Officer for the headspace National Office, she has been involved in several evaluations of Australia-wide government-funded mental health programs delivered in primary care.
Angela is currently leading a project aimed at developing an evaluation guide for men's behaviour change programs for perpetrators of domestic and family violence.
Professor Nicholas Procter
Professor Nicholas Procter is Chair: Mental Health Nursing and leader of UniSA's Mental Health and Suicide Prevention Research Group. He has a longstanding research and clinical interest in the impact of trauma and uncertainty upon people's lives, suicide prevention and has published widely on these topics.
He is Australia's national representative to the International Association for Suicide Prevention. With members in more than 70 countries, the IASP is the largest international organisation dedicated to suicide prevention and to the reduction of suicide-related distress.
Associate Professor Jo Robinson
Associate Professor Jo Robinson leads the suicide prevention research unit at Orygen, considered the leading centre for youth suicide prevention in the world. A/Prof Robinson's work looks at novel interventions that specifically target at-risk youth, including the potential of social media platforms in suicide prevention.
Her previous work included the development of the #chatsafe guidelines, the first evidence-based best practice guidelines for safe peer to peer communication about suicide online. The guidelines were brought to life via a national social media-based campaign that reached over three million young people.