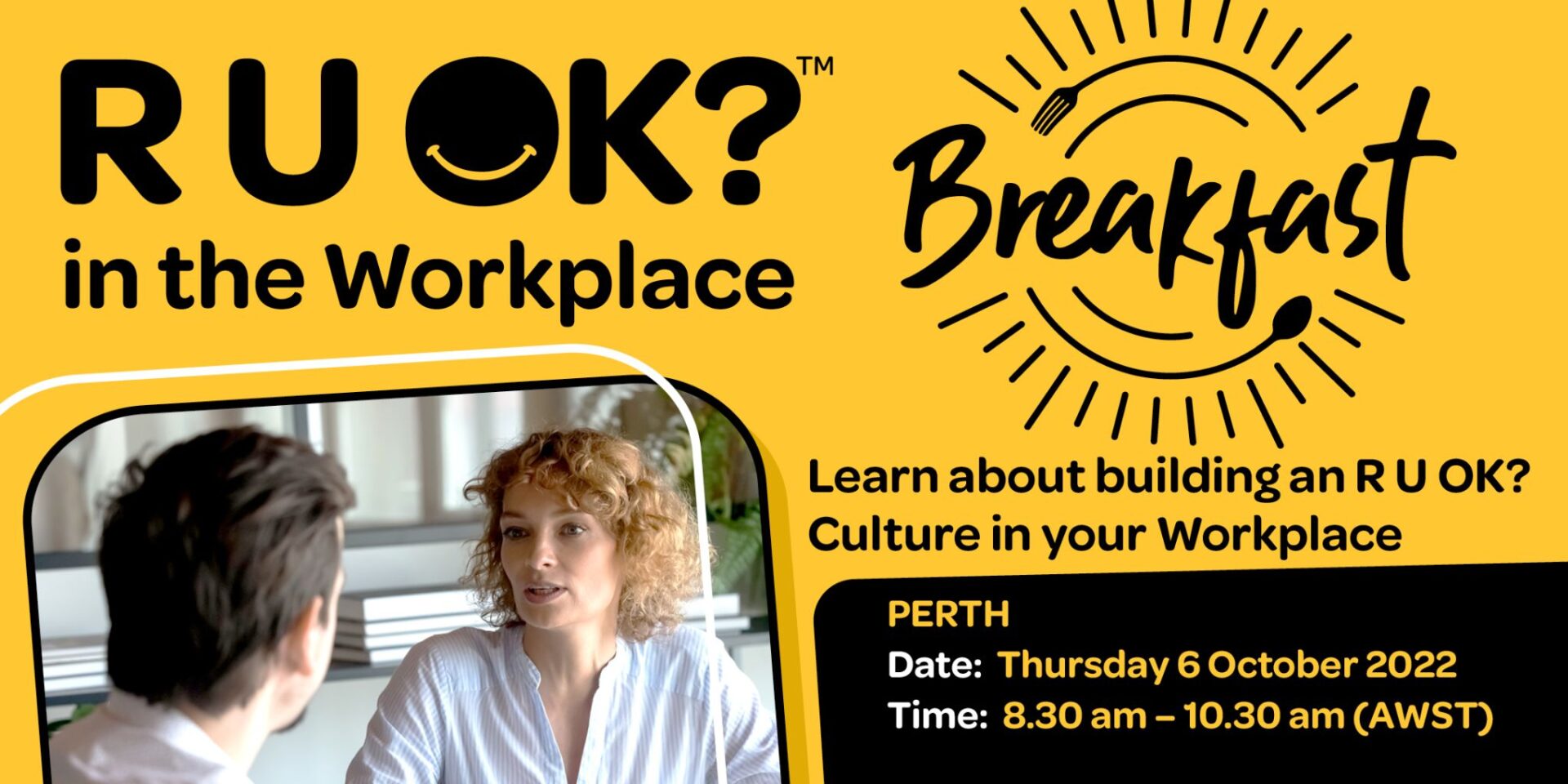 Learn about building an R U OK? Culture in your Workplace
 R U OK? Workplace Champions lead the way in encouraging and enabling peer-to-peer support, promoting regular, meaningful conversations and normalising R U OK? conversations in their workplace.
By encouraging your colleagues to genuinely listen to each other and talk about life's ups and downs, you will be building a workplace where everyone feels safe, encouraged and supported. 
 Join us for the R U OK? in the Workplace breakfast for insights on how to: 
Present practical ways to implement R U OK? in the workplace, any day of the year

 

Schedule a calendar of events for the year ahead

 

Recruit R U OK? Champions in your workplace

 

Discuss the barriers, roadblocks and challenges in your workplace.