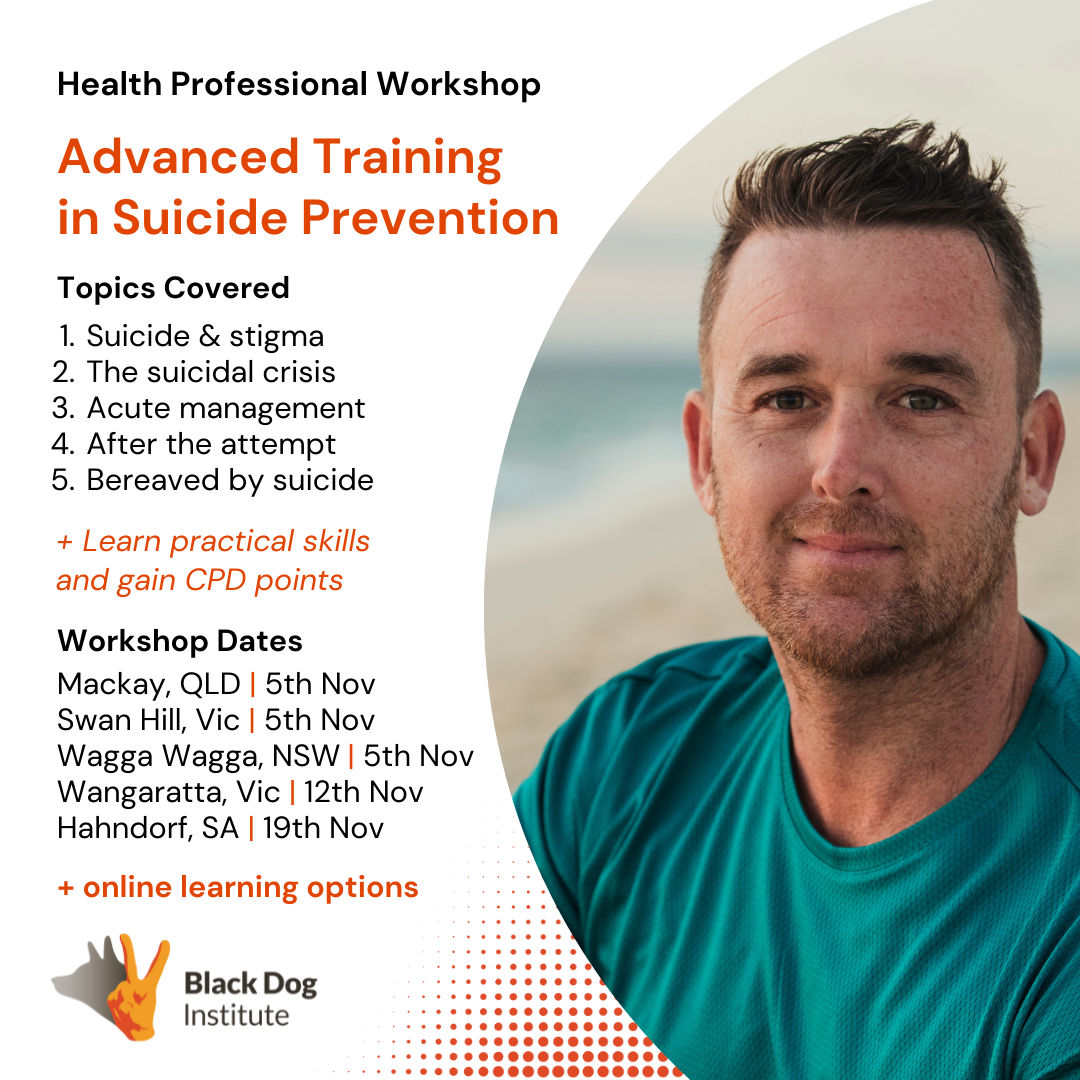 This workshop aims to increase health professionals' skills and confidence in taking a detailed suicide history and developing a collaborative management plan to increase the safety of people planning suicide. It also provides practical tools for health professionals managing the full spectrum of suicide risk presentations including the acute suicidal crisis, care after a suicide attempt and assisting families experiencing suicide bereavement.   
Facilitated by highly experienced clinicians and accredited by RACGP, ACRRM and GPMHSC, this workshop is suitable for GP Registrars, GPs, Multi-disciplinary, Psychologists, Social Workers, and other mental health professionals. 
Topics Covered 
Topic 1 – Suicide and Stigma

Topic 2 – The Suicidal Crisis

Topic 3 – Acute Management

Topic 4 – After the attempt

Topic 5 – Bereaved by Suicide

 
For questions and further information, visit our webpage or email education@blackdog.org.au.