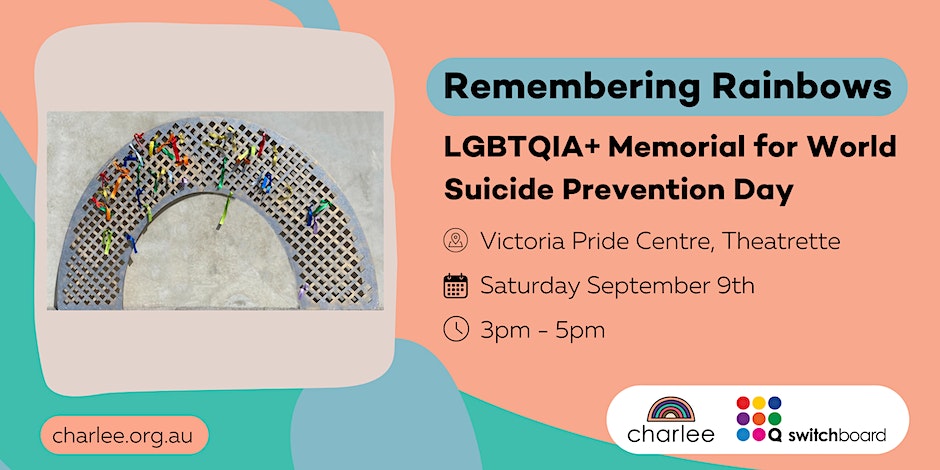 World Suicide Prevention Day is an opportunity for LGBTIQA+ communities and our supporters to unite in action toward preventing suicide, show our support for LGBTIQA+ people who experience suicidality and to remember those in our communities who have sadly died by suicide.
Ceremony and ritual are woven into the fabric of LGBTIQA+ histories. At Switchboard, we know the power of collective spaces to come together in the face of loss and pain to generate hope through action.
This year, we are inviting our community to pay tribute and remember the lives of our LGBTIQA+ loved ones we have lost to suicide by participating in a Remembering Rainbow Memorial.