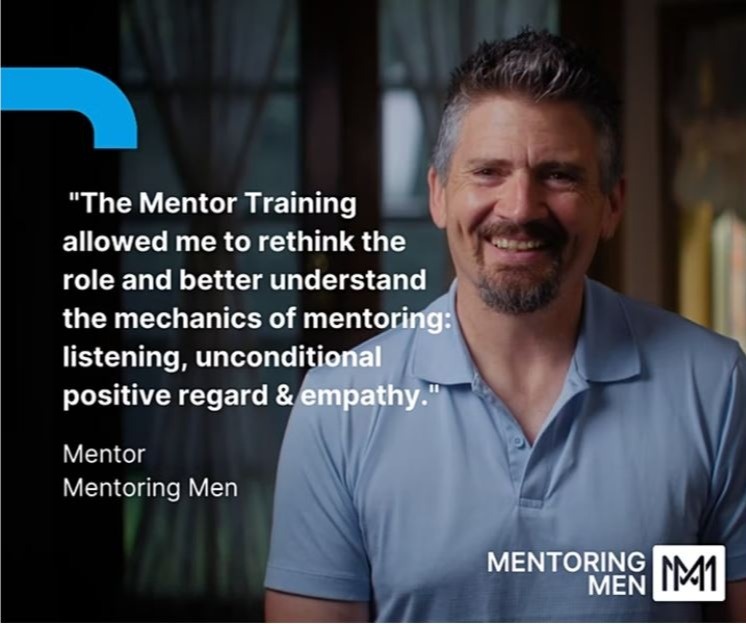 Mentoring Men is a registered Australian charity providing free long-term one-to-one life mentoring programs for men Australia wide.
We focus on a proactive approach, engaging Australian men who need help before they spiral into crisis.
The central outcome for this 1 day program is to give men the knowledge and confidence to commence supporting another man through regular 1-to-1 mentoring meetings.
Our definition of The Mentoring Men Mentor:
"A Mentor is someone who will listen, encourage, and support self-guidance and personal growth in another, whilst maintaining their own self-care".
Training outcome:
Understand how the Mentor role is to listen without judgement
Learn the value of good questions and how to avoid 'fixing'
Experience mentorship from the perspective of both Mentor and Mentee
About the training course:
The Mentor training course is in person at our Manly venue.
In this interactive workshop you will work as an individual, in small groups and as a whole group.
Mentor Foundation Training brings together a group of like-minded men to explore volunteer mentoring and benefit from sharing ideas and experiences.
There is some self-paced e-learning (60-90 mins) to complete prior to the workshop.