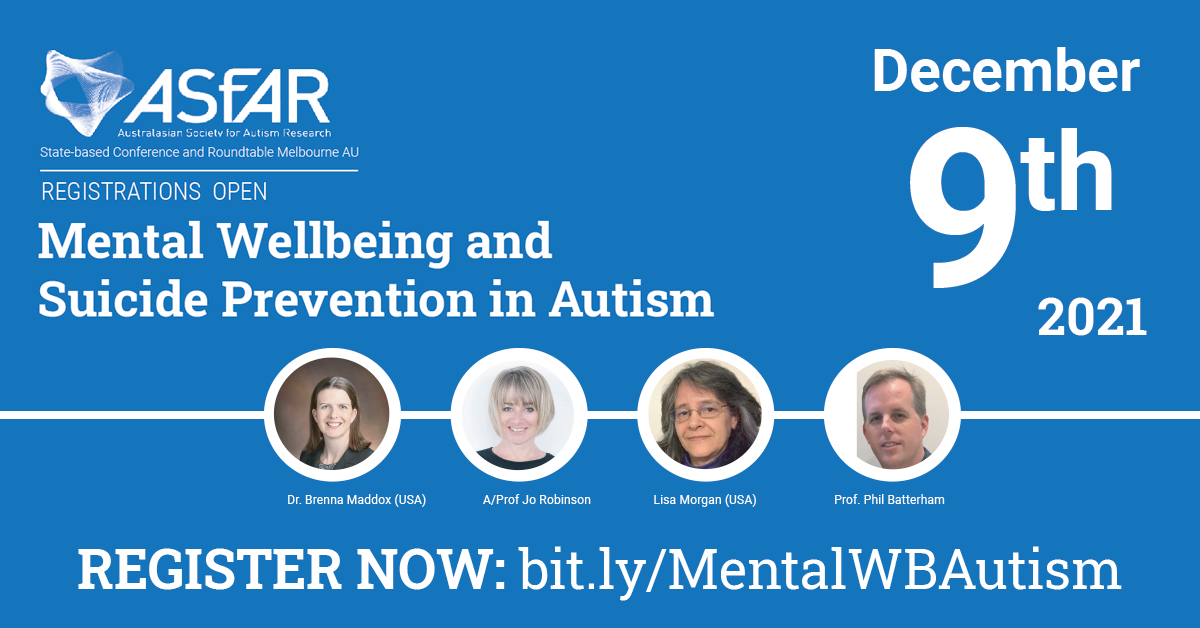 Presented in a fully immersive 3D virtual conference environment, this world-first dynamic event features international keynote speakers, panel discussions, virtual networking and sponsor booths.
This conference is presented by the Australian Society for Autism Research in association with La Trobe University. While research has shown that autistic people are at significantly greater risk of suicide than the general population, knowledge-sharing between mental health professionals, clinicians, researchers and people with lived experience is needed.
This conference is for:
Researchers with an interest in autism and/or mental health
Clinicians, psychologists and allied health professionals working in autism and/or mental health
Students of psychology
People with lived experience of autism and/or mental health issues
Carers and family members.
This Australian Society for Autism Research conference has a unique focus on enabling connection:
between research and practice, and
between autistic people and health professionals/clinicians and researchers.
Keynote speakers
Dr Brenna Maddox (USA): Deputy editor for the journal Autism in Adulthood. ** Recognizing and reducing suicide risk in autistic people **
Associate Professor Jo Robinson, University of Melbourne, Head of Suicide Prevention Research at youth mental health service Orygen.
Lisa Morgan (USA), Certified autism specialist and autistic author/advocate.
Professor Phil Batterham (ANU, Canberra): Centre for Mental Health Research. ** Understanding and preventing suicidal behaviour in the general population **
Discussion panels
Lived experience , led by Dr Jac den Houting (Macquarie University), in which #actuallyautistic people will actively contribute as experts on their own experience.
Policy and service provision, led by Chris Templin and Nicole Rees (of advocacy and support organisation AMAZE), discussing service provision in the policy space.
Discounted tickets for attendees with lived experience