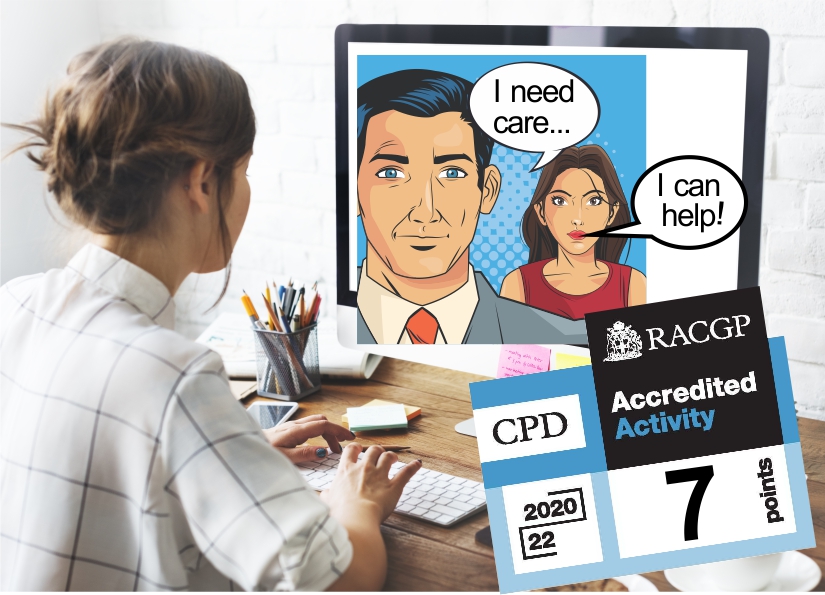 A self-paced, online CALM Care suicide awareness program that has been accredited 7 CPD Points by RACGP. This 5-star rated, 3.5-hour program can be completed at your own leisure, in your own time from the comfort of your own home. Log-in and and log-out when you like, as many times as you like and easily take-up where you left off! Discover engaging Lessons broken down into captivating topics making it easy for you to navigate and keep track of your progress.
This link will take you directly to the detailed curriculum and learning outcomes: https://courses.suicideprograms.com.au/courses/calm-care-suicide-awareness
What you will learn:
how to approach the person and make a connection
how to determine if suicide is in their thoughts
what to do about it, to ensure the person's safety is addressed and they are protected from suicide
how to use the 'Calm Care' app so that support is ongoing for the person as they work through their pain and distress
What you will receive:
7 CPD points accredited by RACGP
A 16-page booklet packed with information and examples of helpful responses and practical questions to ask at any stage of the conversation.
Your downloadable workbook lists all relevant National helplines and websites in Australia.
You will be given access to the 'Calm Care' app which will provide the person you are supporting with a tool they can use at anytime they are feeling vulnerable to connect to their supports, and provide automated messaging when they are in crisis.
You will be given an electronic certificate of attendance that you can proudly put on display.
You will have access to materials on the website to further your learnings and development
This is an evidence-informed program that is based on the very latest research and is focussed on providing life-saving connections for someone when they are feeling their most vulnerable.
Enrol here: Calm Care Suicide Awareness online course (suicideprograms.com.au)