ProfessionaLE: Starting a suicide prevention community event
November 17, 2022 @ 6:30 pm

-

7:30 pm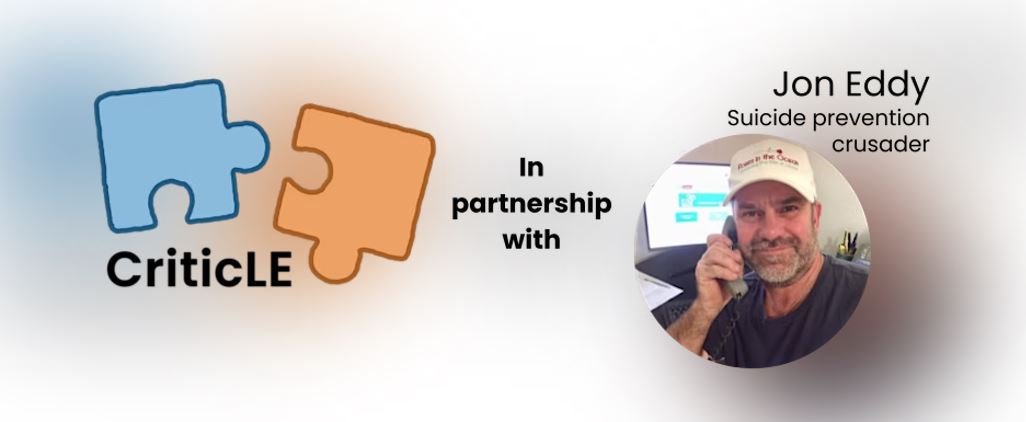 Community events are a great way to raise awareness and start conversations about suicide prevention. Creating or running these events can seem daunting to navigate things like booking public spaces, getting your event noticed and ensuring that the event is a comfortable and safe space. Join Hayley as she chats with Jon Eddy, self described suicide prevention crusader, about their experiences with running community events for suicide prevention. In this informal Q&A style session, we will be chatting about connecting your message with your activity, navigating the legal requirements, and promoting and running your event. By the end of the session you will know where to start, how to get people on board and how to make your event a success.
This session is part of a series of monthly conversations to empower you to professionalise your lived experience. CriticLE is partnering with leaders who use their lived experiences to make change in the suicide prevention sector. The ProfessionaLE sessions are for anyone who wants to do more with their lived experience work and for anyone who wants to partner with people with lived experience.
Join us as we learn by experience.
Find out more about us here:
http://criticle.com.au/
Related Events