ProfessionaLE: Using your lived experience at conferences
August 25, 2022 @ 6:30 pm

-

7:30 pm

Free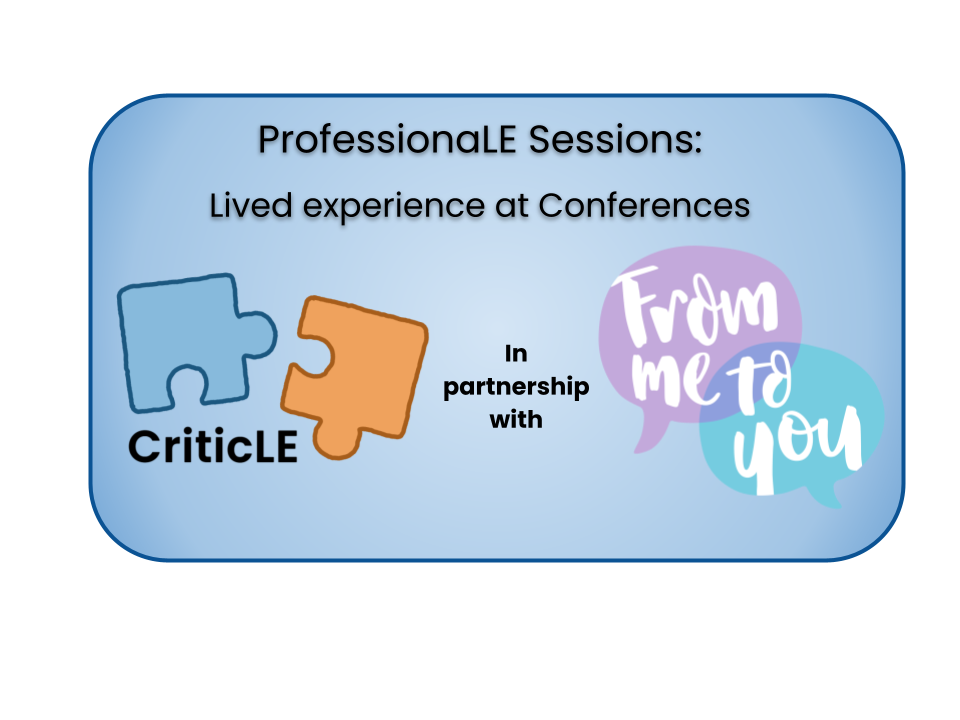 Whether you have attended a conference, presented at one or are just considering your options, this online session is for you. Join Lived Experience advocate Hayley Purdon in conversation with Peta Dampney, principal trainer and consultant at From Me to You Consulting to learn skills to effectively pitch your presentation to a conference organising committee.
In an informal Q&A style session, we will be chatting about how to create a message worth communicating, submitting an abstract, what to expect at the conference and how to best deliver your presentation. By the end of the session, you will have the tools needed to submit an abstract and present at conferences such as the National Suicide Prevention Conference 2023.
This session is the first in a series of monthly conversations to empower you to professionalise your lived experience. CriticLE is partnering with leaders who use their lived experiences to make change in the suicide prevention sector. The ProfessionaLE sessions are for anyone who wants to do more with their lived experience work and for anyone who wants to partner with people with lived experience.
Join us as we learn by experience.
Find out more about us here:
Hayley Purdon http://criticle.com.au/
Peta Dampney https://www.frommetoyouconsulting.com.au/
Related Events