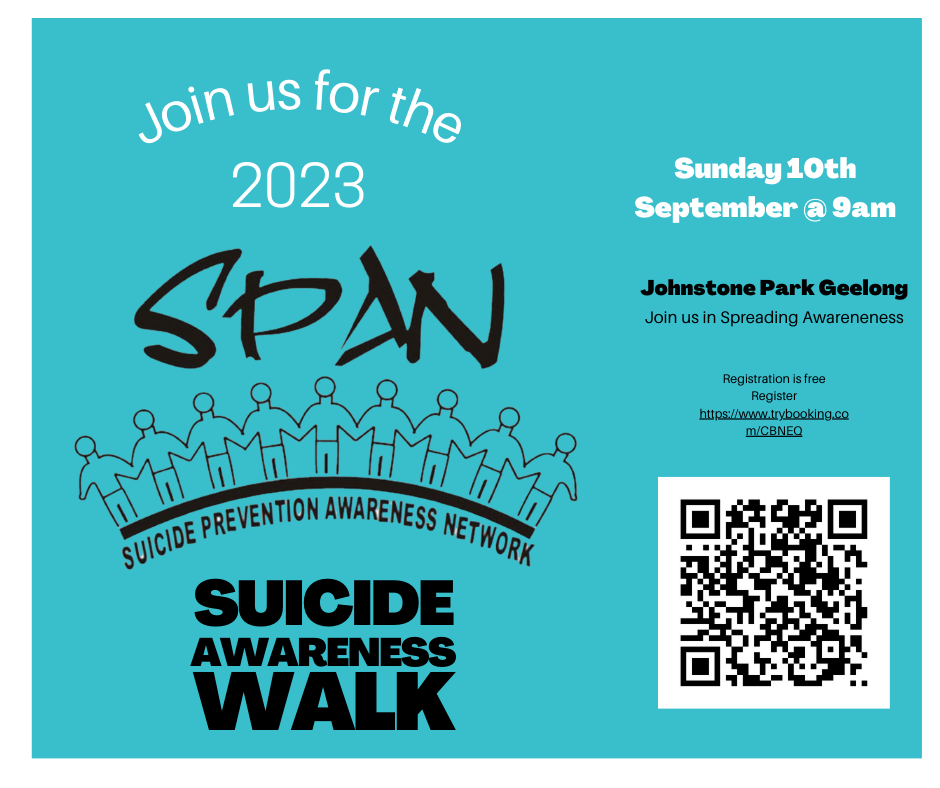 Join us for the 2023 SPAN Suicide Awareness Walk on Sunday 10 September from 9:30am at Johnstone Park in Geelong.
The Geelong-based SPAN (Suicide Prevention Awareness Network) group has been holding its Suicide Awareness Walk annually since 2010.
A dream of SPAN's founding members, the Walk is a positive and active family and community event where people who have been directly or indirectly affected by suicide can come together and pay tribute to lost loved ones, offer support to others who are hurting and, ultimately, embrace the gift of life.
The Walk is a safe, welcoming and supportive space for people bereaved by suicide, walking together in memory of loved ones, reducing the stigma and raising awareness around suicide, and connecting with others on the same grief journey to know we are not alone.
This year, registration is free. We do welcome donations to continue to run and evolve the Walk in order to meet the needs of all affected by suicide and to offer much-needed support-after-suicide services, delivered in partnership by Hope Bereavement Care and Jesuit Social Services.
2023 SPAN Suicide Awareness Walk schedule
8:30am – Registration
9:30am – Welcome to Country
9:35am – Remembrance Ceremony, including release of doves and reading of loved ones' names
10:00am – Walk (approximately 1.2km)
* Please note that times are approximations only.