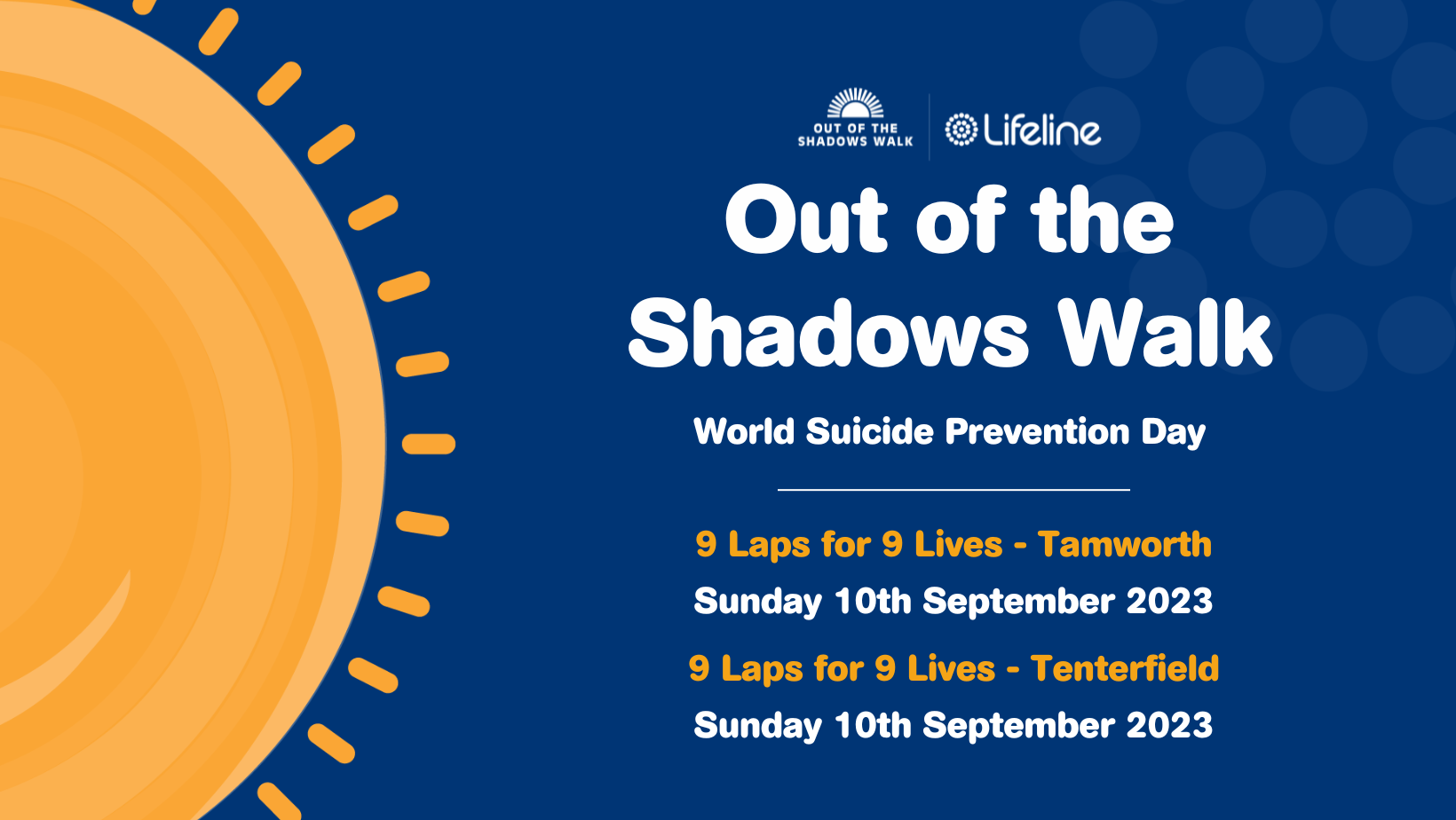 𝐖𝐚𝐥𝐤 𝐰𝐢𝐭𝐡 𝐮𝐬 𝐟𝐨𝐫 𝐖𝐨𝐫𝐥𝐝 𝐒𝐮𝐢𝐜𝐢𝐝𝐞 𝐏𝐫𝐞𝐯𝐞𝐧𝐭𝐢𝐨𝐧 𝐃𝐚𝐲, 𝐒𝐚𝐭𝐮𝐫𝐝𝐚𝐲 𝟗𝐭𝐡 𝐒𝐞𝐩𝐭𝐞𝐦𝐛𝐞𝐫 𝟐𝟎𝟐𝟑
Lifeline New England North West looks forward to welcoming the community to our memorial walk on 9th September in Tamworth for World Suicide Prevention Day. Walk 9 laps of No.1 Oval to remember those we have lost to suicide.
Feel part of a community who are connected through their desire to advocate for suicide prevention, in our local community this World Suicide Prevention Day. We appreciate any fundraising effort you'd like to take. We want you to know that the money you raise will help more people to access support that could be lifesaving.
Let's unite and walk together as a community to bring and save lives.
Where is the walk? No 1. Oval, Kable Avenue, Tamworth
What time does it start? 8:30am
HOW DO I REGISTER? – https://www.outoftheshadowswalk.org.au/fundraisers/oots_newenglandnorthwest2023
Registration online is free (please register so we can stay connected and let you know of any changes!)