World Suicide Prevention Day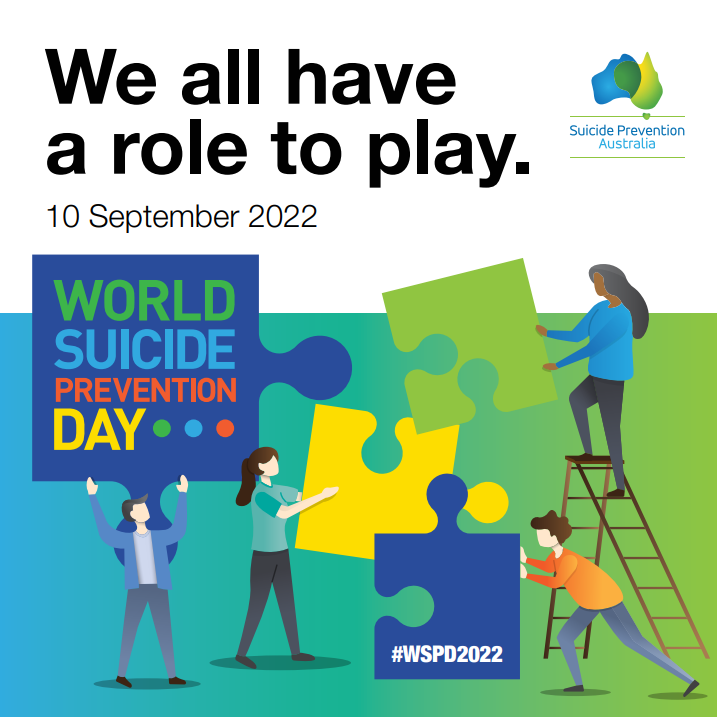 This September, we are encouraging everyone to take action by getting involved in World Suicide Prevention Day on Saturday the 10th. The day is observed by more than 60 countries, with the aim of promoting stigma reduction, policy change, help seeking, and remembering those we have lost to suicide, those who have attempted suicide, and those who are living with the grief of losing someone.  
Almost 10 million Australians know someone who has been impacted by suicide, that's almost half the country. At Suicide Prevention Australia we believe everyone has a role to play in preventing suicide. Whether it is on World Suicide Prevention Day or any day of the year.