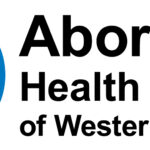 Website Aboriginal Health Council of Western Australia
Location: Boorloo (Perth)
Employment Type: Full Time
Employment Category: Fixed Term to 31 May 2024 with the possibility of extension
Remuneration: $94,187.70 – $100,074.43 per annum pro rata + superannuation + salary sacrifice
Pursuant to Section 50(d) of the Equal Opportunity Act 1984 (WA), the occupant of this position must identify as Aboriginal and/or Torres Strait Islander.
This position is primarily responsible for supporting the development and implementation of Family, Domestic and Sexual Violence (FDSV) practice in the Aboriginal Community Controlled Health Sector (ACCHS) as part of the Capacity Building: Family, Domestic and Sexual Violence Support in WA ACCHS Pilot.
The aim of the Pilot project is to support WA ACCHS to embed family and domestic violence practice and sexual violence practice across the sector.
To view the full position description and selection criteria, click here or visit https://www.ahcwa.org.au
About You
Aboriginality is an essential criterion and is provided for in accordance with section 50(d) of the Equal Opportunity Act 1984 (WA).
To be considered for this position, you must have:
Possession of a relevant degree in Social Work, Community Development or related undergraduate or post-graduate qualification or equivalent experience in the Domestic and Family Violence context as a case manager / counsellor.
Demonstrated experience and understanding of trauma-informed case management in a domestic violence context or closely related human services context.
Demonstrated theoretical understanding and knowledge of family, domestic and sexual violence in an Aboriginal Australian cultural context.
An understanding of vicarious trauma and worker self-care, and ability to demonstrate good personal resilience.
Excellent interpersonal skills, including an ability to negotiate and resolve conflict.
Excellent verbal and written communication skills, including the ability to take a lead role in meetings, committees and forums and prepare high-quality written documents.
Demonstrated analytic and problem solving skills.
Excellent organisation and planning skills for managing and prioritising competing demands in a complex working environment.
Demonstrated ability to uphold the principles of cultural safety including an ability to communicate sensitively and effectively with Aboriginal and Torres Strait Islander peoples.
Ideally, in addition to the above, we are looking for someone who can demonstrate their understanding of Aboriginal Community Control in the context of health care.
The position involves working within a multicultural organisation where the majority of employees, clients and stakeholders identify as Aboriginal and/or Torres Strait Islander. Candidates must be able to demonstrate an understanding of the issues affecting Aboriginal and Torres Strait Islander people and their ability to communicate sensitively and effectively with Aboriginal and Torres Strait Islander people.
In addition to the above skills and experience, the successful candidate will require an unrestricted WA "C" Class Driver's Licence, and be required to submit a National Police Clearance (dated within 3 months) prior to appointment.
Applicants must be legally entitled to work in Australia and will be required to provide evidence of this, such as an Australian passport or birth certificate.
In accordance with AHCWA's COVID-19 Safety Policy and Procedure, all employees are required to be fully vaccinated (including any booster shots as required) against COVID-19. Applicants will be required to demonstrate proof of vaccination prior to appointment. This includes an immunisation history statement or COVID-19 digital certificate.
About the Benefits
While you will face diverse new challenges in the role, you will also enjoy an attractive remuneration package including a base salary of $94,187.70 – $100,074.43 per annum pro rata plus superannuation plus salary sacrifice. You'll also gain access to generous salary packaging options, which will greatly increase your take home pay. In addition, you will have access to a number of fantastic benefits including:
Flexible work arrangements and a family friendly work environment
Additional training and development
Up to 10 days' Study Leave per year
17.5% Annual Leave loading
Bring Your Dog To Work Day
Employee Assistance Program
Up to 2 days' Volunteer Leave per year
Health and wellbeing initiatives
13 weeks Long Service leave after 7 years' service
There is no closing date for this position. Applications will be assessed on submission and interviews scheduled accordingly. We encourage interested candidates to express their interest without delay!
For further information please call Kimberley Biggs, People and Culture Advisor on 08 9227 1631.