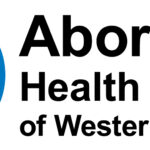 Website Aboriginal Health Council of Western Australia
Location: Boorloo (Perth)
Employment Type: Full Time
Employment Category: Fixed Term to 30 June 2023 with the possibility of extension
Remuneration: $80,059.54 – $88,300.97 p.a pro rata + superannuation + salary sacrifice
Aboriginality is an essential criterion and is provided for in accordance with section 50(d) of the Equal Opportunity Act 1984 (WA).
This position is primarily responsible for leading the coordination, development and delivery of Social and Emotional Wellbeing (SEWB) workforce learning and development programs to ACCHS and ACCOs delivering NIAA funded SEWB and AOD programs.
This role will provide specialist learning and development advice and lead the development of workforce support plans and training options to address priority-training needs for the SEWB and AOD workforces.
This includes developing strong connection and partnership agreements with the WA Aboriginal Community Controlled SEWB Teams, AOD and mental health service providers to undertake workforce support, planning, analysis, resourcing, commissioning and reporting against the contract deliverables. The aim of the role is to establish strong connections to support partner organisations and ACCHS clinics to build the capability and confidence of the SEWB and AOD workforce.
To view the full position description and selection criteria, click here or visit https://www.ahcwa.org.au
About You
Aboriginality is an essential criterion and is provided for in accordance with section 50(d) of the Equal Opportunity Act 1984 (WA).
To be considered for this position, you must have:
Possession of a tertiary qualification relevant to the role, and/or significant proven experience in a similar role (ideally Diploma in Counselling or Certificate IV in AOD or Mental Health (or equivalent), or higher in a related field).
Strong understanding of and commitment to Cultural Security in the delivery of social and emotional wellbeing services to Aboriginal and Torres Strait Islander peoples.
Well-developed skills and ability in leading, developing, managing and coordinating projects or programs to achieve best practice outcomes and improve workforce capability and confidence.
Ability to develop project plans, set and meet priorities and deadlines, monitor project resources, report on activity and progress and apply project management methodology to deliver outcomes.
Ability to effectively apply knowledge of adult learning principles and good practice in program development and management.
Well-developed ability to influence, engage, build and maintain successful relationships and networks with a range of stakeholders, to deliver successful outcomes for the SEWB and AOD workforce.
Ability to work as a member of a team or work independently on tasks to deliver services and achieve outcomes.
Well-developed skills and ability to effectively plan, organise and prioritise daily workload to meet set targets in a service environment, with high accuracy and attention to detail.
Well-developed skills and ability to communicate both verbally and in writing, including the ability to present information and advice in a clear, concise and articulate manner.
Well-developed interpersonal skills, including the ability to communicate and negotiate with a diverse range of people.
Demonstrated ability to uphold the principles of cultural safety including an ability to communicate sensitively and effectively with Aboriginal and Torres Strait Islander peoples.
Ideally, in addition to be above, we are looking for someone who:
Can demonstrate their experience in a similar role, notably within a mental health, Aboriginal health or primary healthcare setting; and
Can demonstrate their knowledge and experience working in the Aboriginal Community Controlled Sector.
The position involves working within a multicultural organisation where the majority of employees, clients and stakeholders identify as Aboriginal and/or Torres Strait Islander. Candidates must be able to demonstrate an understanding of the issues affecting Aboriginal and Torres Strait Islander people and their ability to communicate sensitively and effectively with Aboriginal and Torres Strait Islander people.
In addition to the above skills and experience, the successful candidate will require an unrestricted WA "C" Class Driver's Licence, and be required to submit a National Police Clearance (dated within 3 months) prior to appointment.
Applicants must be legally entitled to work in Australia and will be required to provide evidence of this, such as an Australian passport or birth certificate.
In accordance with AHCWA's COVID-19 Safety Policy and Procedure, all employees are required to be fully vaccinated (including any booster shots as required) against COVID-19. Applicants will be required to demonstrate proof of vaccination prior to appointment. This includes an immunisation history statement or COVID-19 digital certificate.
About the Benefits
While you will face diverse new challenges in the role, you will also enjoy an attractive remuneration package including a base salary of $80,059.54 – $88,300.97 per annum pro rata plus superannuation plus salary sacrifice. You'll also gain access to generous salary packaging options, which will greatly increase your take home pay. In addition, you will have access to a number of fantastic benefits including:
Flexible work arrangements and a family friendly work environment
Additional training and development
Up to 10 days' Study Leave per year
17.5% Annual Leave loading
Bring Your Dog To Work Day
Employee Assistance Program
Up to 2 days' Volunteer Leave per year
Health and wellbeing initiatives
13 weeks Long Service leave after 7 years' service
There is no closing date for this position. Applications will be assessed on submission and interviews scheduled accordingly. We encourage interested candidates to express their interest without delay!
For further information please call Kimberley Biggs, People and Culture Advisor on 08 9227 1631.