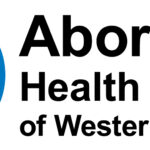 Website Aboriginal Health Council of Western Australia
Location: Boorloo (Perth)
Employment Type: Full Time
Employment Category: Fixed Term
Remuneration: $80,059.54 – $88,300.97 per annum pro rata + superannuation + salary sacrifice
AHCWA has been commissioned to establish and coordinate five (5) regional pilot sites to test the SEWB Model of Service, which involves flexible interdisciplinary teams with cultural, prevention, community development and clinical expertise.
The aim of the SEWB Pilot project is to deliver optimal, culturally appropriate SEWB outcomes for Aboriginal people, their families, carers and communities in a more culturally responsive and safe way. This includes the delivery of SEWB health education programs and services with a seed-funding component in each region to run activities.
The SEWB Pilot Project Officer is primarily responsible for providing project support to the SEWB Pilot Project Coordinator, undertaking tasks as directed that support and deliver on specific contract deliverables.
About You
The position involves working within a multicultural organisation where the majority of employees, clients and stakeholders identify as Aboriginal and/or Torres Strait Islander. Candidates must be able to demonstrate an understanding of the issues affecting Aboriginal and Torres Strait Islander people and their ability to communicate sensitively and effectively with Aboriginal and Torres Strait Islander people.
In addition to the above skills and experience, the successful candidate will require an unrestricted WA "C" Class Driver's Licence, and be required to submit a National Police Clearance (dated within 3 months) prior to appointment.
Applicants must be legally entitled to work in Australia and will be required to provide evidence of this, such as an Australian or New Zealand passport, birth certificate, or foreign passport with a relevant working visa.
In accordance with AHCWA's COVID-19 Safety Policy and Procedure, all employees are required to be fully vaccinated (including any booster shots as required) against COVID-19. Applicants will be required to demonstrate proof of vaccination prior to appointment. This includes an immunisation history statement or COVID-19 digital certificate.
About the Benefits
While you will face diverse new challenges in the role, you will also enjoy an attractive remuneration package including a base salary of $80,059.54 – $88,300.97 per annum pro rata plus superannuation plus salary sacrifice. You'll also gain access to generous salary packaging options, which will greatly increase your take home pay. In addition, you will have access to a number of fantastic benefits including:
Flexible work arrangements and a family friendly work environment
Additional training and development
Up to 10 days' Study Leave per year
17.5% Annual Leave loading
Bring Your Dog To Work Day
Employee Assistance Program
Up to 2 days' Volunteer Leave per year
Health and wellbeing initiatives
13 weeks Long Service leave after 7 years' service
There is no closing date for this position. Applications will be assessed on submission and interviews scheduled accordingly. We encourage interested candidates to express their interest without delay!
For further information please call Kimberley Biggs, People and Culture Advisor on 08 9227 1631.
As per section 51 of the Equal Opportunity Act 1984 (WA) AHCWA actively seeks to increase the diversity of our workforce to better meet the differing needs of our clients and stakeholders and to improve equal opportunity outcomes for our employees.
Aboriginal and Torres Strait Islander people are strongly encouraged to apply.