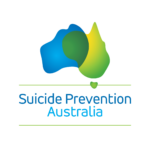 Website Suicide Prevention Australia
Come use your skills in data and impact measurement to help provide a collective voice for suicide prevention.
Work with the national peak body towards our ambition for a world without suicide.
We are currently searching for a Data and Impact Analyst to join the team of Suicide Prevention Australia:
Help save lives by providing a clear, collective voice for suicide prevention
Implement best practice data research, evaluation and impact measurement
Work in a progressive and supportive environment with WFH flexibility
Enjoy NFP salary packaging, 35hr FT working week, and additional paid leave
Further details available at: http://ow.ly/lpwn50JXJ4E
To apply for this job please visit ow.ly.