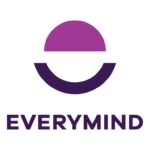 Website EverymindAU Everymind
Prevention in practice
About the Service
Everymind is a leading national institute dedicated to the prevention of mental ill-health and suicide and has been delivering successful prevention programs for over 30 years. Our offices are located directly across from beautiful Newcastle beach on the James Fletcher Hospital Campus, with attractive flexible working options available. At Everymind you will work with a fun and talented multidisciplinary team including project, research, communications and administrative staff, all dedicated to our mission of bridging the knowledge to practice gap in the prevention of mental ill-health and suicide.
About the Role
The Research Officer will work with the research and project teams to ensure the efficient and effective planning and delivery of applied research activities, working on mental health and suicide prevention projects. Everymind is committed to the meaningful learning and development of all its staff. When you join Everymind you will be supported with a tailored on-boarding and orientation program through which you will learn about our institute and our priority program areas and projects, all with helpful guidance from your very own 'buddy'.
About You
The successful candidate will have an excellent level of communication, both verbally and written and will be able to demonstrate the capacity to connect with a range of internal and external stakeholders. You will need knowledge and have skills in quantitative and/or qualitative data analysis, with a proficiency in the use of relevant analytical software. You will be passionate about the prevention of mental ill-health and suicide and feel connected to our vision of 'empowering people and organisations to implement change – for themselves, for each other, for the future'.
Need more information?
1) Click here for the Position Description
2) Find out more about applying for this position
For role related queries or questions contact Tina Fox on Tina.Fox@health.nsw.gov.au
Applications Close: Monday 21st November 2022