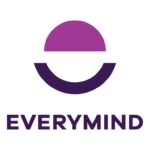 Website EverymindAU Everymind
Prevention in practice
Employment Type: Multiple Temporary Full-Time opportunities until June 2024
Position Classification: Health Manager Level 1
Remuneration: $78, 079 – $105, 030 + superannuation
Hours Per Week: 38
Requisition ID: REQ355141
Closing Date: Sunday 19th February 2023
About the role 
We have several positions available at Everymind.  The Senior Project Officer works closely with the Project Lead to ensure the efficient and effective delivery of mental health and suicide prevention projects. This includes contributing to project planning and evaluation as well as leading on certain aspects of the project.  One of these vacancies will work in our Strategy and Policy program area contributing to and responding to policy papers as well as supporting other projects across the organisation.
Everymind is committed to the meaningful learning and development of all its staff. When you join Everymind you will be supported with a tailored on-boarding and orientation program through which you will learn about our institute and our priority program areas and projects, all with helpful guidance from your very own 'buddy'.
Where you'll be working 
Everymind is a leading national institute dedicated to the prevention of mental ill-health and suicide and has been delivering successful prevention programs for over 30 years. Our offices are located directly across from beautiful Newcastle beach on the James Fletcher Hospital Campus, with attractive flexible working options available. At Everymind you will work with a fun and talented multidisciplinary team including project, research, communications and administrative staff, all dedicated to our mission of bridging the knowledge to practice gap in the prevention of mental ill-health and suicide.
About you 
You will be passionate about the prevention of mental ill-health and suicide and feel connected to our vision of 'empowering people and organisations to implement change – for themselves, for each other, for the future'.
Need more information?
1) Click here for the Position Description
2) Find out more about applying for this position
For role related queries or questions contact Amy Stevens on Amy.Stevens@health.nsw.gov.au or 02 4924 6900.