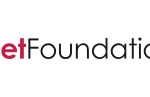 Gidget Foundation Australia
Gidget Foundation Australia Clinical Intake Coordinator
FTE:
This position will be for 4 days per week and will be based at the newly renovated Gidget House North Sydney. Flexible working arrangements will be available from time to time as feasible.
Contract:
This role will initially be contracted for a 1-year period, with the option for annual extensions thereafter, as required and feasible.
About Gidget Foundation Australia:
Gidget Foundation Australia (GFA) is a not-for-profit organisation that supports the emotional wellbeing of expectant and new parents to ensure those in need receive timely, appropriate, and supportive care.
About the role:
The Clinical Intake Coordinator will be responsible for coordinating and delivering the organisation's intake process for potential new clients. This role will report to the GFA Clinical Practice Manager and will be supported by the GFA Program Clinician.
Primary Responsibilities:
New Client Documentation Review
·       Review all new client GP referrals, mental health care plans and third-party referral forms to ensure suitability of GFA's service for the client circumstance.
·       Liaise with new client GP for further clarity if insufficient detail or areas of concern are identified.
·       Refer back to GP if GFA is not a suitable service and provide GP with online referral information and criteria overview for future referrals. Provide information to GP to assist with ensuring future referrals to GFA are appropriate.
New Client Intake and Pre-Screening
·       Review documentation and conduct intake call in accordance with existing GFA new client intake and pre-screening process. Currently, this involves:
o  All referrals classified as 'acute' or with insufficient information, in order to ensure GFA is a suitable service for their circumstance;
o  All antenatal referrals in order to gauge greater depth of knowledge and aid in early intervention.
·       Save all intake documentation and upload onto client profile in bookings management system.
·       Prioritise clients on waitlist according to intake information and add notes to reflect decision making.
·       Send intake clients 'resources' email, adding specific services.
·       Liaise with clinicians regarding specific new clients, as appropriate and feasible.
Monitoring and Evaluation
1.     Review and provide feedback to the Clinical Practice Manager, Program Clinician and Programs Manager on intake process improvements and implement agreed recommendations.
2.     Monitor number of referrals received and delivery of intake process.
3.     Devise and implement strategy to drive GP use of GFA online referral form.
Essential Criteria:
·       Demonstrated experience coordinating an intake process for a health service.
·       Previous experience working within a small team for the successful delivery of a range of programs/services.
·       Highly flexible and organised with an ability to work across multiple tasks.
·       Ability to prioritise competing demands to quickly and effectively respond to new opportunities and/or challenges as they arise.
·       Ability to develop collaborative working relationships with a range of internal and external stakeholders.
Desirable Criteria:
·       For this role, the Foundation is ideally looking to recruit a person with a clinical background such as a midwife, registered nurse, child and family health nurse, social worker or counsellor with experience working in an intake capacity. Applications will be considered from candidates not meeting this criterion, based on demonstrated relevant skills and experience.
Applications:
Please submit cover letter with your CV to vacancies@gidgetfoundation.org.au.
Referees will be sought upon short list completion.
The suitable applicants will be subject to the relevant pre-employment checks for appointment to positions at Gidget Foundation Australia.
Gidget Foundation Australia is committed to achieving a diverse workforce and strongly encourages applications from Aboriginal and Torres Strait Islander people.
Gidget Foundation Australia COVID-19 Vaccination Policy requires all staff to be fully vaccinated against COVID-19.
Applications Close:
24 April 2022