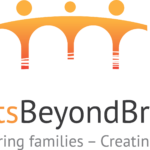 Website pbbcharity Parents Beyond Breakup Ltd
Keeping dads and mums alive, and in their kids lives.
Suicide Prevention Helpline Operator for parents going through separation or family breakdown resulting in specific trauma and distress related to child access and custody issues, a factor contributing to suicide amongst Australian men and women.
We have an opening for a part time Helpline Operator, preferably with Lived Experience of Family Breakdown, to join our incredible team of lifesaving parents.  Working as part of our virtual team, shifts include Monday to Saturday, 8:30 – 5pm currently.