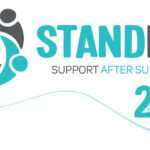 Website StandBy Support After Suicide
The Program Manager will work extensively with the General Manager – StandBy in a critical role delivering the strategic direction of the StandBy program. You will use your knowledge and experience in suicide postvention service provision to oversee a range of operational and staff management duties including:
Contributing to the development and implementation of strategic priorities.
Provide direct line management and support to the StandBy's state/territory teams and partner organisations under the guidance of the General Manager – StandBy.
Ensuring that those with lived experience of suicide are at the centre of the organisation's service delivery.
Proactively support Youturn to comply with all licencing and regulatory obligations, and the delivery of program outcomes.
Ensuring that operational guidelines, policies, procedures and training, are implemented, maintained and regularly reviewed through a practice framework model.
Supporting team members and holding them accountable in embracing a culture of service excellence and professionalism.
Engagement with partner organisations to develop effective relationships.
Establish and deliver upon operational priorities and initiatives.
Providing extensive contribution to the development and management of internal and external service delivery and regulatory compliance frameworks including budgetary management, resources allocation and the compilation of statutory and organisational reports.