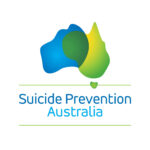 Website Suicide Prevention Australia
Public Affairs Manager – 12 month contract (full-time)
Be part of our team and help provide a clear, collective voice for suicide prevention
A stand-alone role requiring great attention to detail and advanced writing skills
Would suit candidates with a journalism or communications agency background
Sydney based head-office
Who we are
Suicide Prevention Australia is the national peak body for the suicide prevention sector. With over 400 members representing more than 140,000 workers, staff and volunteers across Australia, we provide a collective voice for service providers, practitioners, researchers, local collaboratives and people with lived experience.
Over 3,000 people tragically die by suicide and an estimated 65,000 people attempt suicide each year. Over 7.5 million Australians have been close to someone who has died by or attempted suicide. Our shared vision is a world without suicide and with our members, we work to inform through data and evidence, influence systemic changes that drive down suicide rates, and build capability and capacity for suicide prevention.
Benefits of working with us
Flexible and hybrid working
NFP salary packaging
Employee Assistance Program
35-hour working week
The role
The role supports the external relations and advocacy function of the organisation. You will be responsible for the development and implementation of the communications strategy that drives advocacy, thought leadership and brand influence. Reporting into the Director of Communications and Media Relations, the role would also work closely with the Director of Policy and Government Relations. You will be required to demonstrate strong communication skills and deliver quality content for diverse audiences. You will also be required to manage multiple tasks and projects at the same time, plus work collaboratively with all teams across the organisation.
What you will bring
To be successful in this role you would be an accomplished communications professional with an ability to combine strategic, creative and analytical thinking. You'll have strong written skills, existing media contacts and a proven track record in securing media coverage. You'll have a passion for working in a for-purpose organisation.
Ideally your experience includes:
A minimum of three years' experience in a similar role
Experience working on advocacy campaigns and a basic understanding of the political environment
Media and stakeholder management experience
Delivering quality content for diverse audiences
Developed decision making skills and thoughtful judgment
The ability to work under high pressure and juggle competing demands
A collaborator who can facilitate discussions with subject matter experts
If you want to be part of a high profile sector making a difference to the lives of vulnerable Australians, please apply by forwarding your resume and cover letter responding to the skills required above to clarek@suicidepreventionaust.org