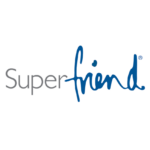 Website https://twitter.com/superfriendmhf SuperFriend
For an Australia where all workplaces are mentally healthy!
MARKETING SPECIALIST
Leading national workplace mental health not-for-profit organisation
Support employers nationally to create mentally healthy workplaces
Full-time permanent role. Melbourne or Sydney CBD based – with hybrid working arrangements
About us
SuperFriend's vision is for an Australia where all workplaces are mentally healthy. We help organisations navigate their workplace mental health and wellbeing journey by providing evidence informed workplace training, advice and solutions; we advocate for policy, regulation and workplace system change; and provide insights to industry, government and workplaces though Australia's largest annual national workplace mental health survey – Indicators of a Thriving Workplace.
About the opportunity
Reporting to and working closely with the Head of Marketing and Communications you will support a unified brand and marketing strategy and help raise SuperFriend's brand profile to B2B audiences.  You will support the development and delivery of strategic and tactical B2B marketing and communications activities designed to increase awareness, engagement and uptake of our mental health and wellbeing offerings. The role offers a broad remit and real opportunity to make a positive difference in a hands-on, diverse, generalist role with scope, responsibility, variety, impact and challenge and will include:
Digital Marketing & Campaign Management – drive increased awareness and engagement through SuperFriends digital and social media channels, including campaign development and reporting.
Content & Collateral Sourcing & Development – coordinate the creation and sourcing of content and collateral  for social media, EDM, resources, website/microsites, reports and training.
Partner and client communications – create engaging communications to drive increased Partner awareness, engagement and uptake of SuperFriend offerings
Public Relations & Media – Work with our PR agency to create relevant media angles, stories and content and coordinate media inquiries, brand ambassadors and other stakeholders.
Event Management – support and coordinate SuperFriends presence at events and conferences
Key requirements
Tertiary qualifications in marketing and substantial B2B/Service marketing experience
Extensive digital marketing experience and expertise including use of CMS, analytics, reporting, SEM & SEO (e.g., WordPress, Google Analytics, social media, Digital Ads) and managing social media accounts, including analytics and reporting (e.g., Hootesuite, Google Analytics)
CRM function expertise including EDM creation, campaign management, and reporting (e.g. HubSpot)
Effective interpersonal, written, verbal skills with strong project management, editing, proofreading and copywriting skills
Flexibility, adaptability, a willingness to learn and to operate collaboratively and cross functionally
Knowledge, experience or passion for workplace mental health would be advantageous.
Understanding of LMS systems, video content creation and publishing or graphic design skills will be an advantage.
Next steps
Don't miss this unique opportunity to use your broad generalist B2B marketing experience to positively impact workplace mental health and wellbeing nationally.  Specific questions, requests for the position description, and/or applications (including a current resume and a brief application letter outlining your claims to the position) are to be forwarded to Mark Dalton, Independent Recruitment Consultant via mark@recruitmentchap.com