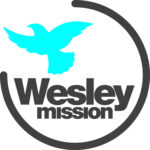 Wesley LifeForce
full time position (38 hours per week) based in Perth
work with communities across Western Australia and have a direct impact on saving lives
requires extensive intrastate travel and some interstate travel.
About us
Wesley Mission is a high profile, multi-faceted Christian organisation making a real difference in the community. We work with the most disadvantaged in our community by providing over 200 services ranging from aged care, homeless services, child and family care, counselling, employment, training and education, and health services.
Our Vision is "A Spirit disciple-making movement: doing all the good we can because every life matters".
About the program
The Wesley LifeForce Suicide Prevention Networks program is an exciting initiative which focuses on supporting suicide prevention activities through a collaborative and strategic community approach. We are currently expanding this initiative nationally through additional government support.
About the role
Primarily this role is a community development role and is about engaging communities and developing their capacity to prevent and address suicide through a localised approach. Through building networks of committed local people, you will have the opportunity to walk alongside communities as they develop targeted and sustainable strategies to prevent suicide.
As Wesley LifeForce's Western Australian Suicide Prevention Coordinator, you will have the opportunity to further develop your subject matter expertise in community development, community engagement and community-based suicide prevention initiatives.
You may have previous experience in working in rural or remote communities, community development or engagement programs, social work or public health.
Essential criteria
qualifications or willingness to complete qualifications in Allied Health or Suicide Prevention
passion for suicide prevention
knowledge and experience of community development and participatory development practice
understanding and experience in data collection, database management and report writing skills
experience in developing and implementing project plans
excellent organisational skills and the capacity to work with minimal supervision
experience in facilitating meetings
an understanding of group processes
current Driver's Licence.
Desirable criteria
qualifications in Suicidology, Mental Health, Social Work or Psychology and eligibility for membership within the regulatory body of their relevant discipline
an understanding of issues facing rural and remote communities
cultural awareness and sensitivity
understanding of governance.
Benefits of working at Wesley Mission
Employee Support Program
access to discounted health and travel Insurance
career growth and training opportunities in a valuable sector
attractive tax saving salary packaging, sacrifice up to $15,900 of your yearly income.
Closing date
COB Monday 4th December 2023.
Apply now
Please find a copy of the Position Description here: https://www.wesleymission.org.au/careers-and-volunteering/suicide-prevention-coordinator-perth/
Please submit a copy of your CV/resume and a cover letter addressing all the selection criteria. For further information please contact:
Contact name: Isti Kusmandini
Phone: 0497868735 (Debbie, Program Manager)
Email: Isti.Kusmandini@wesleymission.org.au
Previous Applicants Need Not Apply.
Wesley Mission is a Christian organisation requiring all staff to affirm its values. We are committed to providing an environment in which children can feel safe and valued.
The suitable applicant will be subject to the relevant pre-employment checks for appointment to positions within Wesley Mission. Aboriginal and Torres Strait Islander people are encouraged to apply.