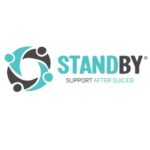 Website Youturn Limited
Support individuals and communities bereaved by suicide
Multiple Part-Time and Casual opportunities available
Join a passionate team who are dedicated to supporting people and communities affected by suicide
Salary packaging to maximise your income by increasing your take home pay
Professional development opportunities
Flexible location and work from home options
About StandBy Support After Suicide
The StandBy Support After Suicide Service is Australia's leading suicide postvention program dedicated to supporting people and communities affected by suicide. StandBy was established in 2002 by Youturn Limited (formerly United Synergies) and currently operates in numerous communities across Australia. StandBy has considerable experience in the provision of postvention support in a range of communities and contexts and is nationally and internationally recognised.
About NSW Post Suicide Support Initiative
StandBy Support After Suicide will lead NSW Post Suicide Support (NSW PSS), an NSW Ministry of Health Towards Zero Suicides initiative, in partnership with Jesuit Social Services, Roses in the Ocean and the University of New England.
NSW PSS will use a consortium approach to provide whole of community postvention support services across all of NSW to support anyone bereaved or impacted by suicide. The four project partners will develop the service model based on their collective experience and by harnessing existing local services.
The initiative will establish new support services for individuals and communities who are bereaved or impacted by suicide. NSW state-wide coverage will be achieved through NSW PSS alongside the Commonwealth funded StandBy program.
You can find out more about StandBy at www.standbysupport.com.au
The Opportunity
The NSW Support After Suicide Phone Support and Administration Worker is responsible for the provision of 24/7 immediate phone support to those who have been impacted or bereaved through suicide predominantly after hours, weekends and public holidays. Some of your other key responsibilities will include:
Developing clear strategy plans for addressing immediate danger and mobilising access to emergency medical help when needed
Commencing person-centred journey mapping process
Recording accurate data and session notes
Selection Criteria 
Certificate qualifications and/or considerable demonstrated knowledge and skills in working with people impacted or bereaved through suicide and/or supporting those impacted by trauma and grief
Experience and skills in person centered, trauma informed, crisis support, and self-care practices
Skills and knowledge to identify and manage immediate suicide risk and work with the individual to achieve safe outcomes
Demonstrated good communication and listening skills
Ability to show empathy and have a non-judgmental attitude
Ability to complete administrative tasks in a quality and time-efficient manner
Other requirements 
Certificate IV in Telephone Counselling Skills (CHC42212) or equivalent Lifeline's 24-hour Crisis Supporter Workplace Training (however preferred applicant will be supported to obtain upon recruitment)
Applied Suicide Intervention Skills Training (ASIST) (however preferred applicant will be supported to obtain upon recruitment)
Hold a current NSW driver licence
Hold, or be eligible to apply for, a relevant NSW Working with Children check
All Youturn staff are required to be double vaccinated for COVID-19 unless eligible for an exemption
For everyone who shares our passion
We encourage applications from people of all ages, nationalities, abilities and cultures – including Aboriginal and Torres Strait Islander peoples, the LGBTQI+ community and people living with disability.
We'd love to meet you!
If you have the skills, experience and passion to fit our team, please take the next step and submit your resume and cover letter addressing the selection criteria to hr@youturn.org.au