For the past year, Suicide Prevention Australia in partnership with Australian Men's Health Forum has been raising awareness of their male suicide prevention directory website, Doing It Tough.
Funded by NSW Health, Doing It Tough connects men in NSW with local community services and organisations, based on where they live, the challenges they face and the type of support they want. It currently includes more than 150 local organisations and services that support men with:
Mental Health Challenges
Addiction
Relationship
Financial Difficulties
Abuse or Violence
Job Related Challenges
The team has been working with Silver Lining Agency, to create compelling social media ads to encourage men to reach out for support and drive traffic to the website. You can learn more about these campaigns here:
These campaigns have undergone thorough consultation with our project partner Australian Men's Health Forum, an advisory group made up of a dozen male suicide prevention experts and three different lived experience panels, to ensure we communicate with men effectively and safely.
This process has uncovered many key learnings and nuances about the unique challenges of communicating with men around suicide prevention. These learnings were presented in a poster presentation at the National Suicide Prevention Conference 2023 (Insert photos). Whilst we understand that there is still so much to learn, we thought we would share some of the key learnings to date.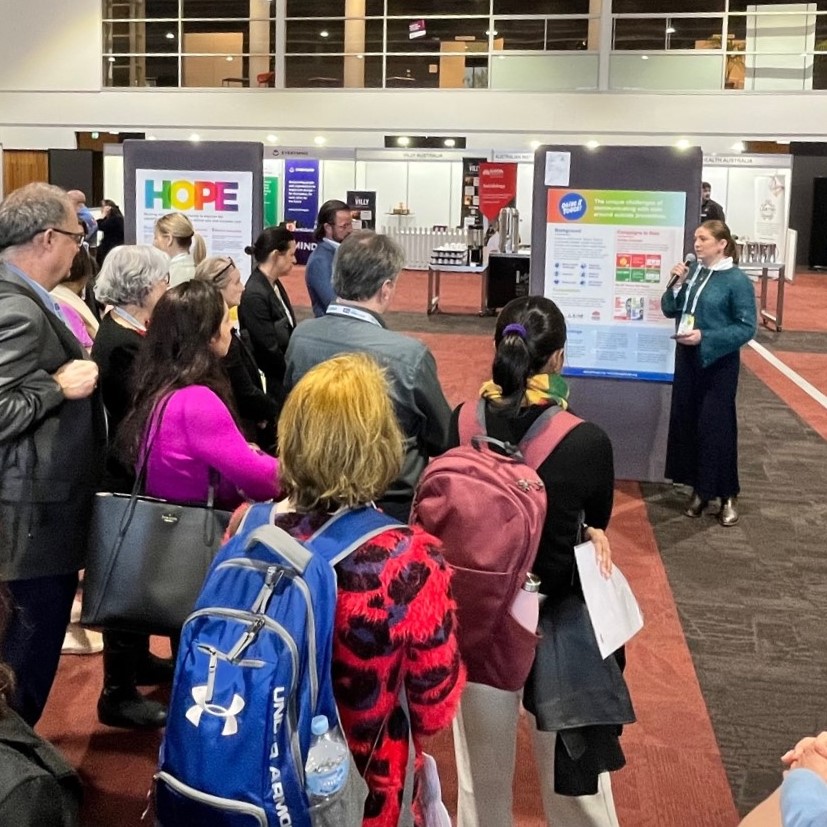 Making assumptions about male behaviour can reinforce stigma.
Words and statistics carry weight and can impact people with lived experience differently. Over using statistics may be harmful.
Men have a lot of strengths when it comes to help seeking and supporting each other. It can be positive to shine a light on these, in comparison to focusing on what they don't do well.
When men are doing it tough, they may not be in a position to change their behaviour. We must be mindful to balance the messaging.
Reach into men, as we can't always expect them to come to us. There is nothing wrong with encouraging men to talk more and to reach out for help. However, we need to be considerate that if they are struggling, a 'reaching in' approach is important.
Suicide isn't always a mental health crisis, it can be linked to a life event which can be more the case for men. Sometimes suicide prevention, doesn't always look like suicide prevention.
For more information about Doing It Tough, head to https://doingittough.org/