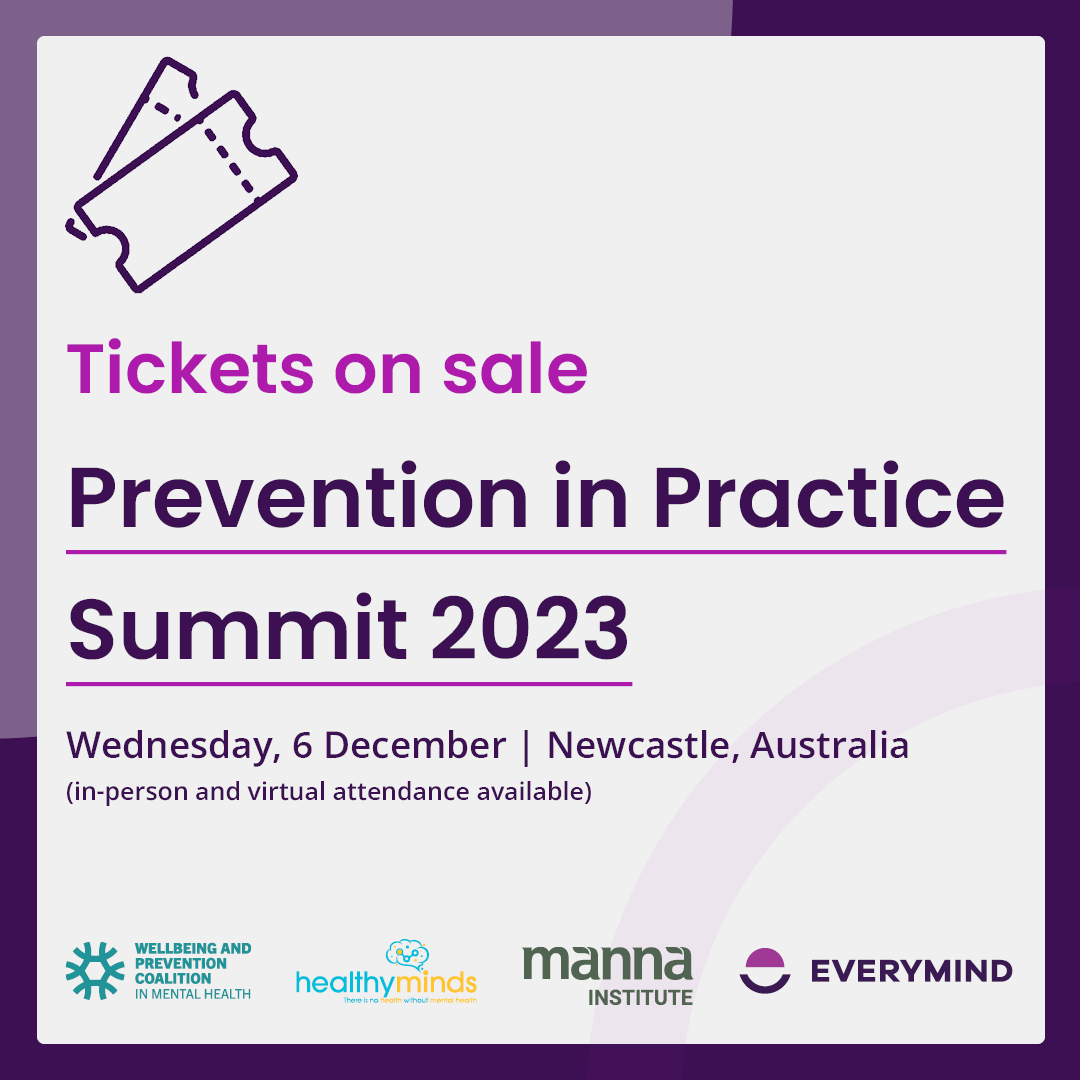 The Prevention in Practice Summit is a new event being hosted by Everymind, in partnership with members of the Wellbeing and Prevention Coalition in Mental Health, HMRI Healthy Minds Research Program and the Manna Institute.
The one-day event is focused on bridging the knowledge-to-practice gap in the prevention of mental ill-health and will bring together leaders in policy, research and practice from across Australia.
Attendees will be provided with an opportunity to contribute to national priority setting and sharing of best-practice examples.