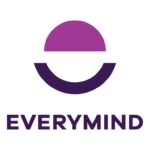 Website EverymindAU Everymind
This is a fantastic opportunity to join our dedicated team at Everymind where you will take charge as the Project Lead and provide strategic leadership across prevention programs, policy and research for Everymind. As the Project Lead you will set and advance Everymind's strategic and operational goals including contributing to the financial sustainability of the Institute through identifying potential funding sources that align with strategic priorities. You will lead, manage, evaluate and report on the delivery of prevention programs, policy and research and promote excellence in mental ill-health and suicide prevention and through informing national and state reform.
About Everymind:
Everymind is a leading national organisation located by the beach in the heart of Newcastle dedicated to reducing mental ill-health, reducing suicide and improving wellbeing. Our service is non-clinical and funded through local, state and Commonwealth grants as well as industry and private grants.
Our team are:
passionate about the work we do
dynamic and motivated
supportive and fun
multidisciplinary – we have staff in projects, research, communications and administration
About you:
Our successful candidate will have demonstrated knowledge and understanding of the principles and evidence base relating to mental ill-health and suicide prevention as well as current state, national and international policy frameworks. You will have experience in planning, developing, implementing, evaluating and modifying programs and translational research. You will be a motivated self-starter with  experience in leading a project team, including recruitment, management and professional development of staff, performance review and delegation of responsibilities as well as building and motivating a team. You will have excellent communication and organisational skills to identify, secure and manage a variety of funding and funding contracts and produce a broad range of complex documents.