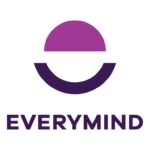 Website EverymindAU Everymind
Showcase your extensive project skills as you support the Program Manager and Project Lead to ensure the efficient and effective delivery of state and national mental health and suicide prevention projects. As the Senior Project Officer you will contribute to project planning, lead on certain aspects of project delivery and provide guidance, workflow and mentoring to Project Officers.
About Everymind
Everymind is a leading national organisation located by the beach in the heart of Newcastle dedicated to reducing mental ill-health, reducing suicide and improving wellbeing. Our service is non-clinical and funded through local, state and Commonwealth grants as well as industry and private grants.
Our team is:
Passionate about the work we do
Dynamic and motivated
Supportive and fun
Multidisciplinary – we have staff in projects, research, communications and administration.