Professor Katherine Johnson – Royal Melbourne Institute of Technology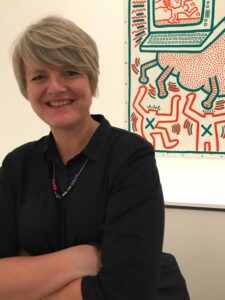 Professor Katherine Johnson received an Innovation Research Grant for her project titled 'Improving support for LGBTIQ suicidal behaviour: insight from lived experience'.
Researcher Statement
Receiving this grant is really important because LGBTQI people have an elevated risk of suicidal behaviours but little is known about these experiences in Australia. This grant will enable us to work towards closing this knowledge gap by researching lived experiences of suicidal distress and behaviours in culturally diverse LGBTIQ communities, including Indigenous LGBTIQ groups. Through an innovative research partnership and a co-design methodology the grant will support the translation of this knowledge into recommendations for suicide prevention policy, training and support in LGBTIQ communities.